Posts Tagged 'adobe lightroom'
March 13, 2013
Ok so it's Wednesday and Monochrome Monday is a bit late, I apologize. I found it odd that old abandoned house would have two pianos inside but then again I've since plenty of other oddities.
Technical Details : Leica M9 with 21mm handheld on missing floorboards, processed in Adobe Lightroom with custom B&W preset
Enjoy. – Chris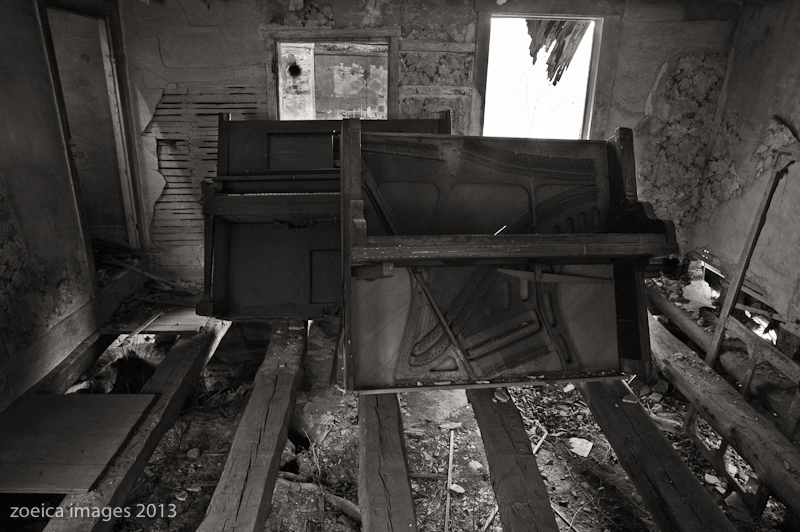 March 7, 2013
Missing a bit of the Mississippi Delta today so I thought I would post some images that were created during the first Rebirth Workshop – man did that seem ages ago! Looking forward to what's next for Rebirth. As our friend Jim would say, Onward!
Technical details:
Leica M8 with 50/1.0 Noctilux and 21mm Elmarit, processed in Adobe Lightroom
Enjoy. – Chris